You can charter the same yacht anywhere in the world.
In a really pleasant conversation with Mr. Raphael Moons, our key guy at Sunsail & The Moorings, a real sailing enthusiast who has been sailing since he was 7 and used to own his own sailboat, we found out every single piece of information you need to know if you would like to book a Sunsail & The Moorings sailboat or catamaran.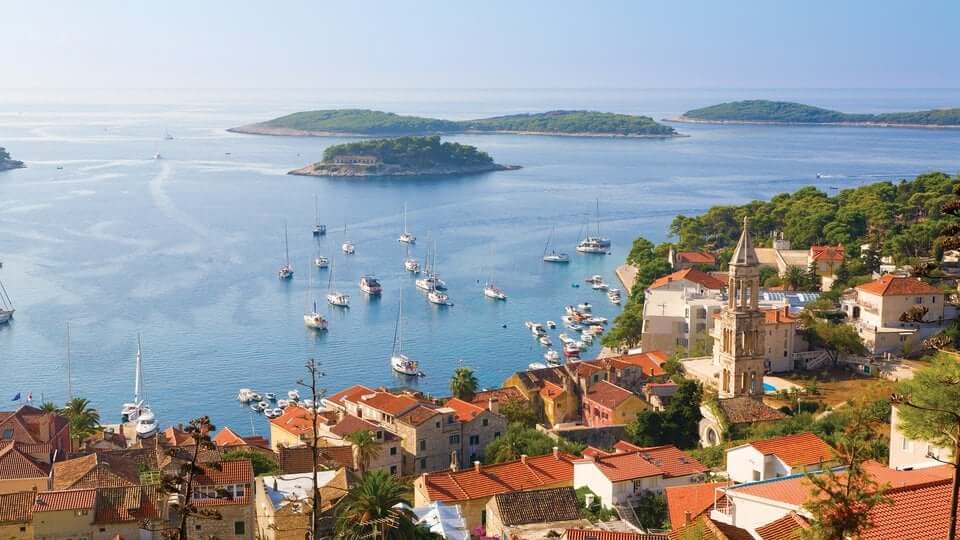 SEARADAR: Hi, Raphael, and thank you for this interview. Can you tell us something about yourself, Sunsail, and The Moorings?
Raphael Moons (Sunsail & The Moorings): Hi to the sailing community! Yes, I was practically born on a sailboat, and after moving to Germany (where there are no sailboats), Sunsail and Moorings were a logical option for me as a way to stay in touch and talk about boats every day. We as a team in the company are very close to each other; all are sailing enthusiasts, so we rely on each other a lot, and that is one of the main reasons I really appreciate working for this company and team.
SEARADAR: How many boats does Sunsain & The Moorings have in total, and how many destinations are there? Are you currently among the biggest charter companies in the world?
Raphael: Worldwide, we have over 700 boats in the fleet. We are one of the biggest, as well as among the oldest charter companies, but, you know, if you are that big, you also have to manage a lot more, so we basically started focusing on quality and maintaining high standards.
If you visit one of our bases, you will see the professionalism we practice, and that is what makes me proud of working for this company.
As for destinations, we are present, of course, in Croatia (Marina Agana/Trogir and ACI Marina Dubrovnik), Greece (Lefkas, Corfu, and Athens), and then Italy, Seychelles, St. Lucia, Martinique, Antigua, the BVI, and Belize.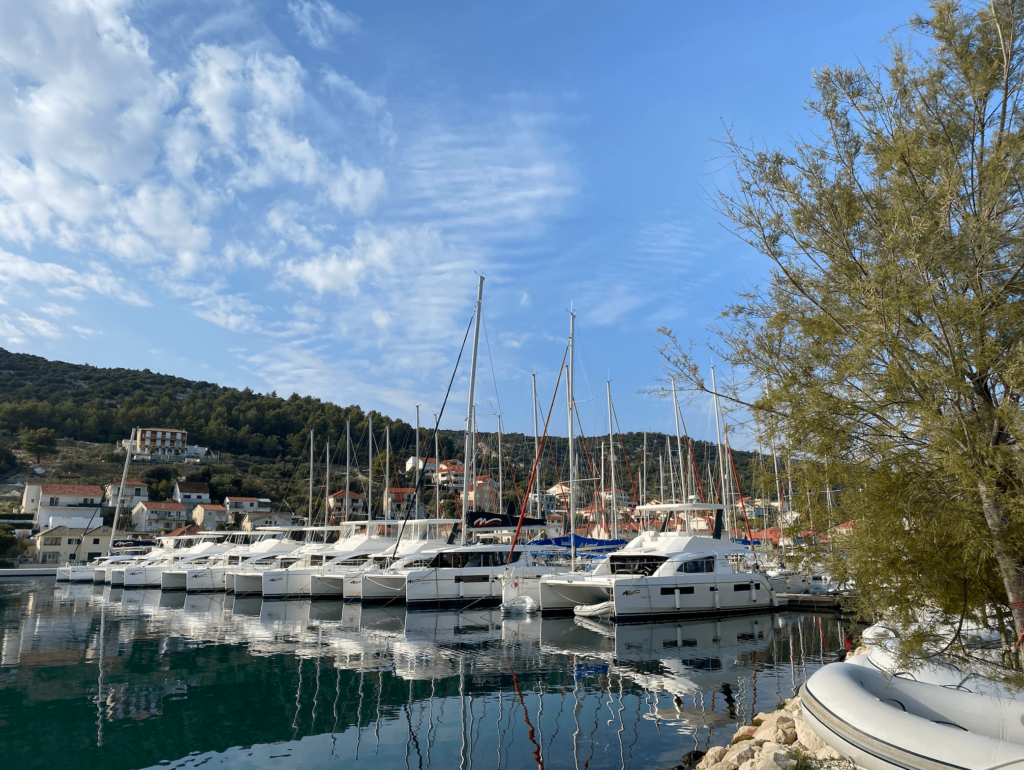 SEARADAR: This is an impressive number of destinations and boats in the fleet. Now tell us, why two brands? What can clients expect from Sunsail and from The Moorings?
Raphael: Sunsail is a UK company, and The Moorings is an American company. At one point, these two companies merged and started operating together. Now we are all part of the big Travelopia organization of tourist experts.
The Moorings is a little bit high-end; it is American customer-oriented with better service in the sense that clients can board earlier, and outside the Mediterranean, fuel is included in the total price of the charter. We have a crewed option in The Moorings where absolutely everything is included in the price. Clients fill out the list of beverages before boarding, so we can see what their preferences are and which meals we will prepare for them. These boats are mostly Beneteau and custom-made for The Moorings.
As for Sunsail, mostly custom-made Jeanneau boats, we have an informal layout and specification list, so, for example, Sunsail 41.1 is the same boat in Marina Agana/Trogir, Croatia, as it is in the BVI. The same model and the same specifications. It is good because if a client rents a boat in Marina Agana and likes the type and model of the sailboat, but next year he or she would like to sail in a different destination, he or she will be able to get the same boat.
In both the Sunsail and the Moorings, outboards, end cleaning, and towels are included in the price, which is a big deal.
Marina Agana: the best position for sailing routes around the most beautiful Croatian islands
SEARADAR: Let's focus on Marina Agana/Trogir, Croatia. What can clients expect there? What can they charter there?
Raphael: Marina Agana is definitely our most booked location in Croatia. The biggest advantage of this marina is its closeness to Split Airport, which is only 20 kilometers (or 20 minutes) away. So from wherever you are coming (as Split has very good connections to most European cities in the summertime), you will be able to be in Marina Agana in a short period of time. The village of Marina is only a short walk away, and you will find several restaurants and bars, two well-stocked supermarkets, a currency exchange office (in high season), a pharmacy, a post office, and pebble beaches for swimming. Parking spaces are also available at the marina. However, we cannot guarantee parking spaces and are not able to reserve them. The marina operates these spaces on a first-come, first-served basis.
If you are short on time on your arrival, we can provide food to be delivered on the client's boat; he or she just needs to visit our store site and place the necessary orders.
There, you can charter Leopard Cats or sailboats, from 2 cabins up to 4 cabins, bareboat or with a skipper. Also interesting is that we have specialized flotillas organized from Agana Marina, and a very popular one is the Agana food and wine flotilla. This is an organized 7-day sailing gourmet tour, where you will be island-hopping and trying some of the best Croatian wines. You can visit some interesting wineries; for example, there is one on the island of Vis that is in a former Yugoslavian war bunker, which is really impressive. The region is very well known for great wines, especially red ones. These kinds of flotillas we organize mainly in the pre-season period, and for that purpose, you are able to charter a monohull from 40 feet or under to 53 feet or above, as well as a catamaran.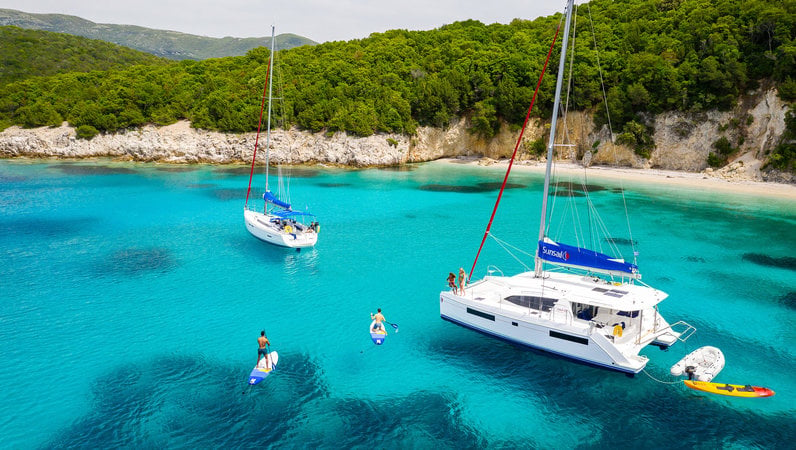 Marina Agana has the best position for a sailing start if you would like to visit one of the prettiest Croatian islands, Hvar, Brac, Vis, or even Korcula and Lastovo.
We thank Raphael for this pleasant conversation, and as for our sailing friends, you just need to choose your desired destination, and we will do the rest for you!