We are proud to work with the greatest! This time we talked to Kyle Goldsmith, the expert from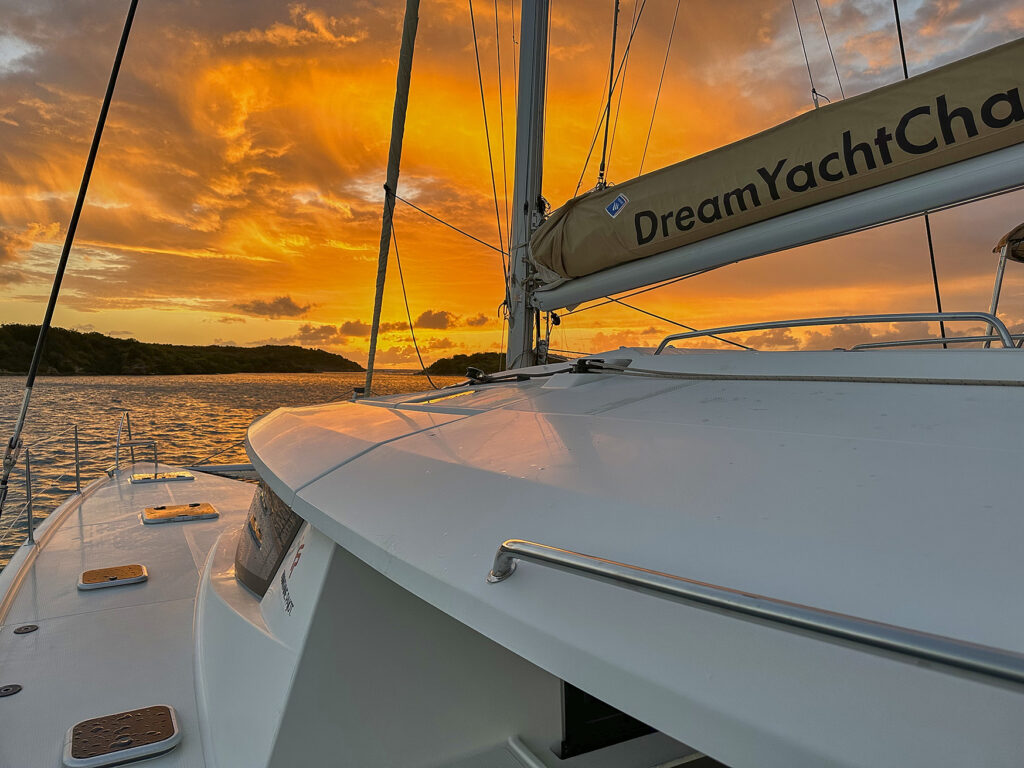 Dream Yacht Charter was founded in 2000 by Loic Bonnet with the goal of revolutionizing the charter industry and making boats accessible to a large number of potential sailors. Today, Dream Yacht Charter has one of the largest fleets in the world.
DYC is currently present in 50 destinations worldwide and has around 900 boats. Basically, you can charter a boat with DYC anywhere you can imagine. Some of the bases are seasonal, such as Tenerife, Spain, some Nordic bases (Sweden and Norway) and the rest are closed only from November to March for winter maintenance of the boats.
With such a large and dynamic fleet, DYC has the ability to provide clients with many different sailing options. It also means that should unforeseen circumstances mean that a chosen boat becomes unavailable, your booking is secure thanks to the plethora of alternatives often available.
Kyle, our interlocutor, is located in London. He joined Dream yacht group over 5 years ago, he's gained experience within different roles, and now has valuable experience in both sales, customer service as well as cooperating with agencies like us. Now, we can say he is a true charter expert.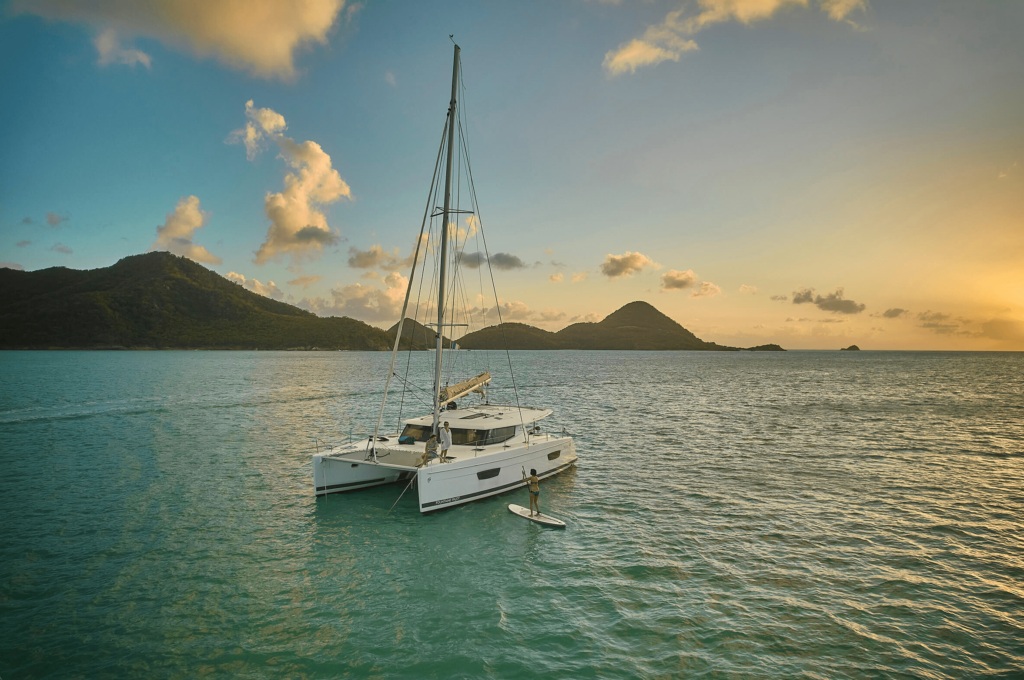 SEARADAR: DYC was founded 23 years ago. The most noticeable info that appears when you google the company is "DYC revolutionized the charter industry – making sailing accessible to all." How can you comment on this, is it accessible by price only or there are more parameters?
Kyle: It is a very interesting question, I am quite glad you brought it up. I wouldn't say it is the price that makes it accessible, we invest in product quality which can reflect in pricing. What makes our product more accessible to people is the amount of boats we offer as well as the number of bases. Not to mention the different sailing products to cater to experiences sailors, and those that are new to sailing.
SEARADAR: As you offer 6 types of charters and our market destinations are mainly Croatia and Greece, I would like to focus mainly on Croatia this time, but little bit on Greece as well. So tell us, what type of charters do you offer in Croatia and what do you think is interesting in this market?
KYLE: In Croatia, there is a bareboat option with or without a skipper and there is a new Sail Share option as well, this is similar to our popular Cabin product offered elsewhere. It is an amazing sailing destination as you know, appealing to many sailors. A lot of the Croatian bases can be reached by Car for our European clients, though we also see examples like Dubrovnik, a popular, airplane destination, which is great for more distant clients, like British, Americans, Norwegian and Swedish. In Dubrovnik, ACI Marina Komolac, we offer a great selection of both monohulls and catamarans. The region is just perfect, its nicely placed among nature, and the beautiful Elafiti islands. People also like to visit the old town of Dubrovnik itself, its become quite popular in recent years thank to the huge tv show 'Game of Thrones, where a lot of the show was filmed there.
SEARADAR: As you mentioned Dubrovnik, as one of your bases in Croatia, tell me what sailing route do you suggest for the Dubrovnik region?
KYLE: So, people cruise the islands – usually pick one of the routes. We can suggest one (especially for sailors that prefer less crowded areas), that also includes Croatian National parks – island Mljet and island Lastovo: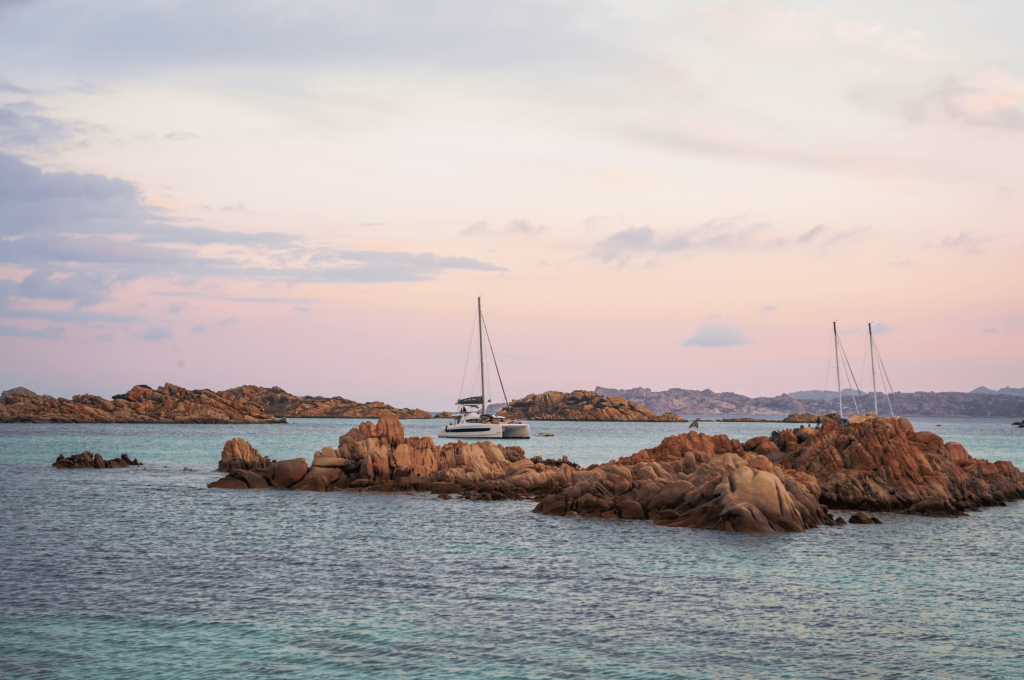 DAY 1 Dubrovnik – island Šipan
On island Šipan you can find the best bays for anchoring which are naturally protected, so you don't have to spend a night in Marina, instead, you can spend a night in a private bay under the stars.
DAY 2 Island Šipan – National Park Mljet – Pomena
Island Mljet, which is also a National Park, is considered among the most beautiful Croatian islands. It has untouched nature, almost 2500 sunny hours throughout the year, which makes him one of the sunniest Croatian islands as well. What is interesting to visit on Island Mljet, are two salty lakes which are located in the middle of the island.
Located on Veliko Jezera, on this 0.5-hectare islet there is a Benedictine monastery with the church of St. Marije, built between 1177 and 1198. Something unique to see.
The final destination is Pomena Bay, where you can spend a night in Marina.
DAY 3 – Pomena (island Mljet) – Korčula island
For Korčula island they say it is small Dubrovnik. Fig trees and tree forests in contrast with the blue sea something that makes perfect photos for a long time memory. The island is also known as the hometown of Marco Polo. explorer and sailor.
DAY 4 – Korcula – National Park Lastovo
The most untouched nature with crystal clear waters and calm, not crowded at all atmosphere is something you need to experience on island Lastovo and have a most relaxing holiday. People talk about Lastovo as one of the last Mediterranean heavenly oases, with untouched beauty.
DAY 5 – Lastovo – Trstenik Bay
Trestenik Bay is on the Pelješac peninsula, mainly known for its tasty wine, Plavac, which got so many awards worldwide. If you are a wine lover, wine tasting in Pelješac would be a great idea. As for Trstenik, it is a small fishing village under steep mountain slopes. Definitely, a great scenery to see.
DAY 6 – Trstenik – Ston
Seashells and oysters are something you try in picturesque Ston. Other than that there are a few nice bays where you can enjoy swimming, like Kobaš Bay, where you can eat as well in one of the restaurants.
DAY 7 – Ston – Dubrovnik
Heading to Dubrovnik on the last day and exploring the city walls and old time is a perfect ending to a remarkable sailing itinerary.
SEARADAR: You mentioned several types of products that you offer depending on what is included in the price and what isn't. For the Greek market you have something new, can you tell us more about it?
We offer different kinds of products, for example ,"Easy crewed" – a new product introduced for both those at are new to sailing, and experienced sailors as well. The basis of the product is a skippered charter, clients pay a fixed rate for a boat with a skipper, and have the option of adding a hostess and full board option too. More information on that can be seen on our website. Just search for Dream Yacht Charter Easy Crewed.
SEARADAR: And for the end, what do you expect from DYC for next season, what are the trends?
KYLE: So far, it's going well, we're seeing a lot of last minute bookings coming in, but equally, we're already seeing people prepare the 2024 plans. A lot of people are taking advantage of the new boats coming into the fleet, including a few electric Catamarans the Med, which is really exciting. We've got some really attractive discounts at the moment which are proving popular, so there's no better time to start planning your next sailing trip.
So, our suggestion, book the boat as soon as possible to find a best possible solution and a best boat for your sailing holiday!